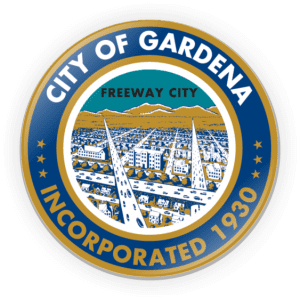 The Gardena Senior Citizens Bureau, located at 1670 W. 162nd Street, offers social and recreation programs, nutrition programs and home delivered meals. Noontime meals are served Monday through Friday at four area locations, and provide a hot, nutritious meal, for a small-suggested donation.(SCAMP) Senior Community Action Meals Program provides daily meals that assure minimum dietary requirements. Meals are served at 12:30 p.m. Monday through Friday at the Nakaoka Community Center and at 12 noon Monday through Friday at the Senior Citizens' Day Care Center, Rowley Park and the Lawndale Senior Center. The lunch programs also provide the opportunity for participants to engage in social and recreational activities while receiving nutrition and health related information.
Nutrition Sites
Ken Nakaoka Community Center, 1670 W. 162nd Street, lunch served at 12:30 p.m.
Senior Citizens Day Care Center, 14517 Crenshaw Blvd., lunch served at 12:30 p.m
Rowley Park Senior Club, 13220 S. Van Ness Ave., lunch served at 12:00 noon Monday only.
Lawndale Senior Citizens Center, 14701 S. Burin Ave, lunch served at 12:00 noon
Social and recreation programs are planned along with the meals and provide an opportunity to make new friends and have fun. Programs include bingo, day trips, music and art classes, candlelight dinners and holiday entertainment.
Home delivered meals are available for frail homebound seniors who are unable to cook for themselves. A hot noontime meal is provided Monday through Friday, and cold lunches are provided for the weekends, for a small suggested donation.
Click here to view the most updated information on the SCAMP menu and activities scheduled.
Legal Service-Bet Tzedek provides free legal services to low-income elderly residents of Los Angeles County. These services are provided at various community centers on a monthly basis, by appointment only. Please note: Bet Tzedek does not handle criminal, immigration, divorce or cases that a private attorney would accept for a fee.
Health Insurance Counseling
Schedule appointments at the Senior Citizen Bureau office.
Alzheimer's Day Care
The City of Gardena Recreation & Human Services Department sponsors an Alzheimer's Day Care Resource Center at St. John Lutheran Church, 14517 S. Crenshaw Blvd, (310) 217-9550. Hours of service are Monday through Friday from 9:00 a.m. to 3:00 p.m.
The Center's goal is to improve the quality of life to participants and to keep them out of convalescent homes. To do this, the Center provides a warm, supportive socialization and rehabilitation program for older persons who have become socially isolated through physical disability or memory loss.
Eligible individuals include the frail, disabled, memory-inpaired, post-stroke or homebound. Donations are based on a sliding scale. Transportation is available for residents of Gardena.